Our On-Demand Delivery add-on feature, powered by DoorDash Drive, is purpose-built for fast and efficient delivery directly to individuals. Your clients can book deliveries by phone and our tool allows you to coordinate delivery to their home using DoorDash Dashers or your own roster of drivers.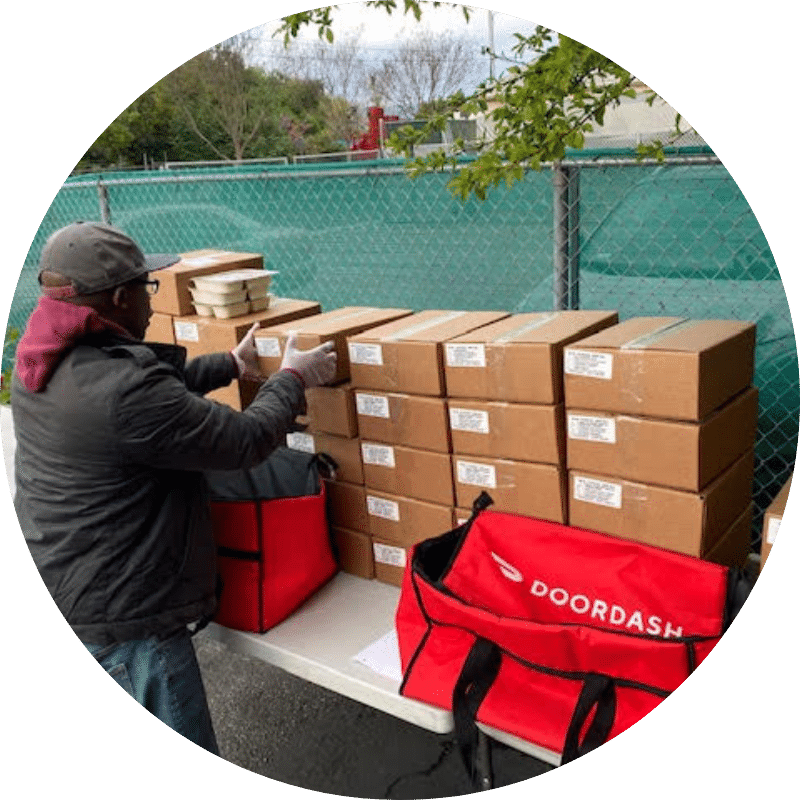 Partner With Industry Leaders
Improve Accessibility &
Access
Our On-Demand Delivery add-on is an all-in-one delivery scheduling and fulfillment system designed specifically for the unique needs of volunteer-driven organizations. Built atop an industry leading fleet management integration with DoorDash Drive, the On-Demand Delivery add-on harnesses intelligent last-mile logistics management to ensure your clients have a reliable home delivery option.
Enhance Your Service Offering
Integrate

On-Demand Delivery With Ease
Why make your clients come to you when you can bring healthy food directly to their doors? With our On-Demand Delivery add-on, increased access is just a simple integration away.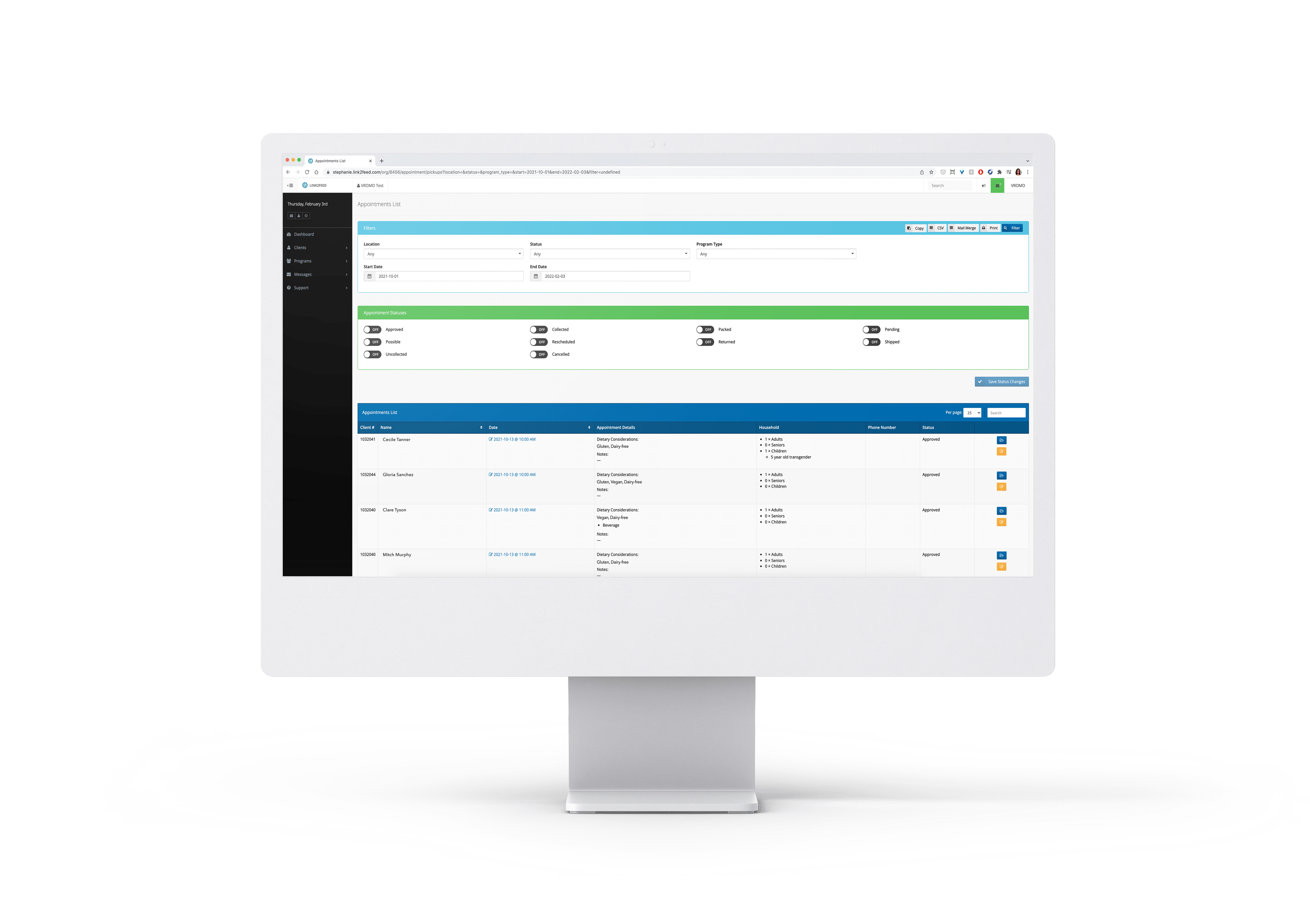 Unlock Access to Healthy Food​
Operate the most efficient delivery solution at scale while also fulfilling your mission and overcoming the stigma associated with food insecurity and resource fulfillment programs.
Drivers On-Demand
Fulfill delivery orders with your own fleet of volunteer drivers. Need help? Unlock on-demand DoorDash Dashers across 900+ cities in the United States and Canada and leverage their fleet for fast fulfillment.
Dispatch Drivers With Confidence
Keep tabs on your in-progress deliveries with real-time tracking technology. The On-Demand Delivery administrative portal provides complete visibility for all orders, beginning at pick-up and ending with drop-off.
Two Ways to Manage Deliveries
Enable client-initiated online delivery requests by-phone and/or schedule deliveries through our integrated attendance and appointments feature.
Keep Clients Informed
Remove unnecessary anxiety from the delivery process. Send a live tracking link via SMS so your clients can track their delivery to their door.
The On-Demand Delivery add-on, powered by DoorDash Drive, is just one of the powerful add-on features designed to extend the efficiency of your system. Explore additional Case Management Software compatible add-on features below.