Accelerate Your Mission With Actionable Data
Technology that
Transforms

Communities
Unlock the power of data-driven, outcome-based decision making with Link2Feed's Case Management Software and CACFP & SFSP Software.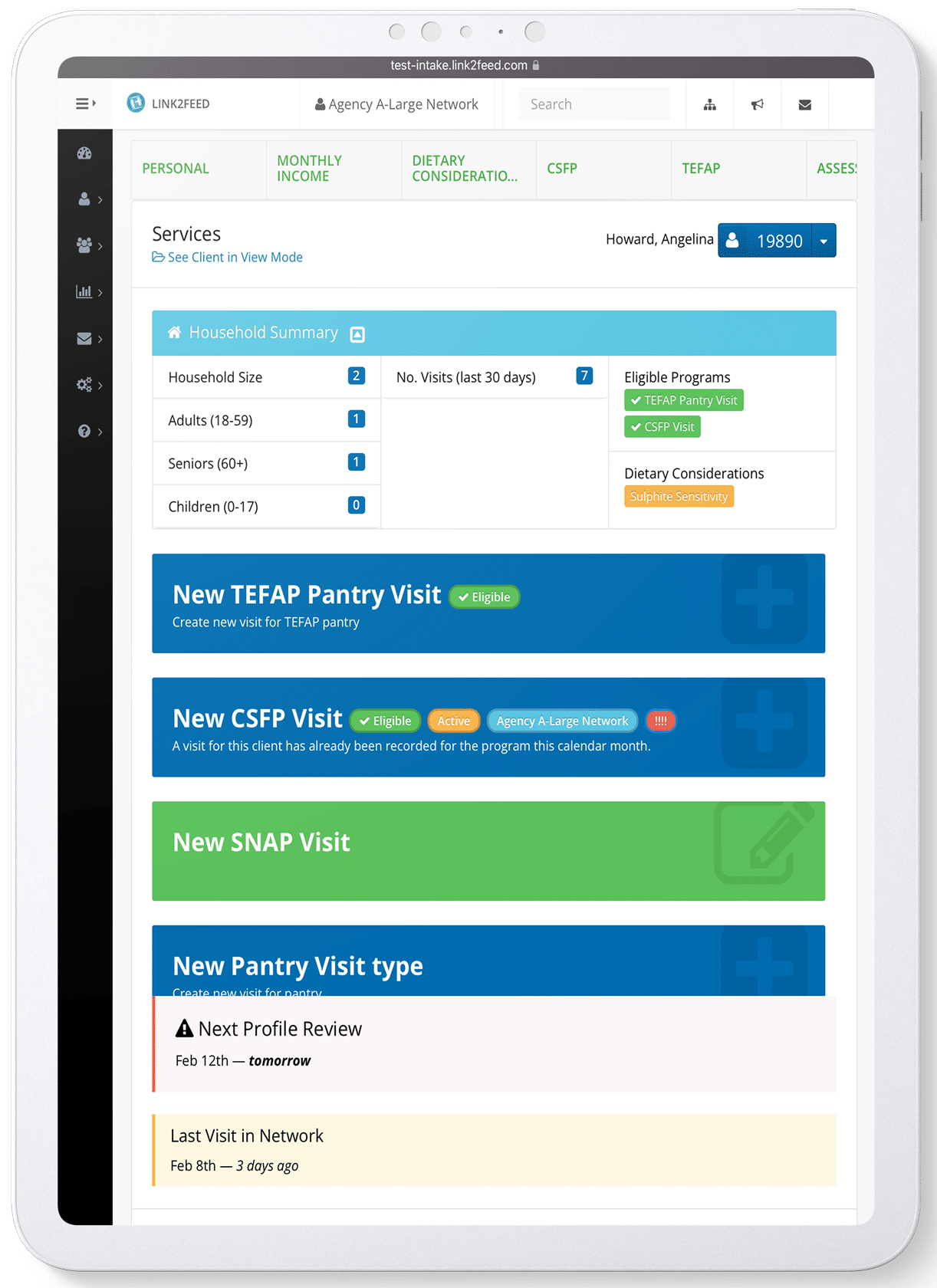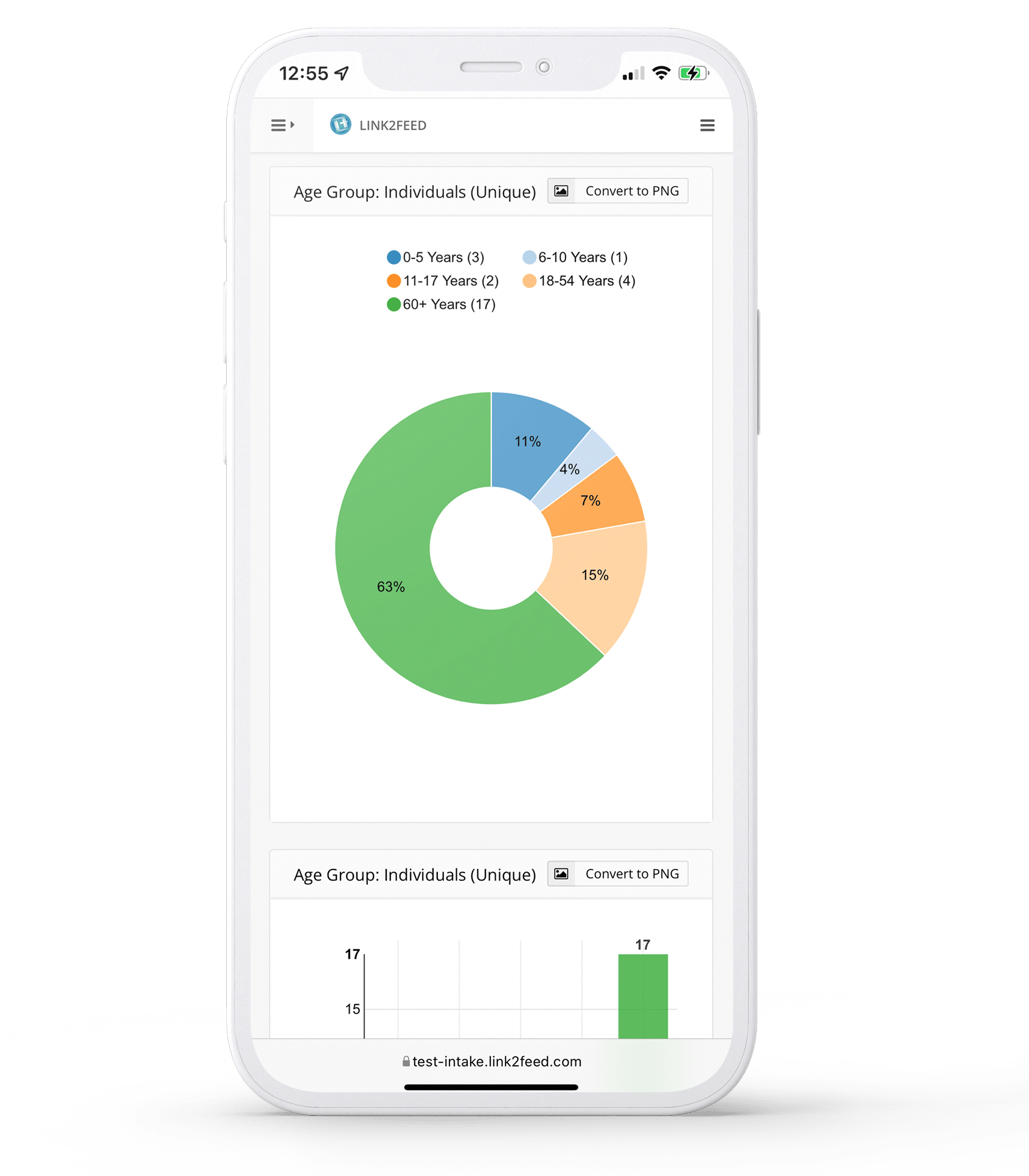 Helping Communities Like Yours
Our customers have a vision for profound impact. From national nonprofits and state governments to volunteer run local church groups, Link2Feed's software is helping organizations of all shapes and sizes transform the way they serve their communities.​
Sophisticated

Human Services Software
Implement advanced technology with minimal training and without sacrificing the quality of your programs or services.
Extend your impact without sacrificing efficiency. Pair your Link2Feed software system with one or more add-on features to unlock even more powerful functionality.
We Take Social Issues Seriously
We
Aren't

Like Other Tech Companies
At Link2Feed, we believe that human services organizations and their clients deserve access to world class technology.
Human Services Transactions
"Every morning I come into work and the first thing I do is open my email and Link2Feed; I can't even imagine life without it anymore. The system makes it so easy to access the information I need and we use it daily to make decisions about our operations, in our communication with agencies and to tell our story to donors and volunteers. We exist to make a difference for people in our community and Link2Feed provides us with the data to make that happen."
Jon Davey


Manager of Food Programs and Distribution at The Mississauga Food Bank
"Our caseload is increasing and we needed to make the program more efficient. Link2Feed was a perfect fit because of their commitment to food banking and easy-to-use software that's built to manage compliance and reporting for government programs like CSFP. Their technology also helps to support our greater data collection and collective impact initiatives at the food bank."
Jennifer Mays


Manager of Sr. Programs at North Texas Food Bank
"Link2Feed shifted the tides for us. The level of accountability demonstrated through this data and the access to real time reporting redefined community perception and allowed us to approach a more sophisticated donor base. Over the past five years we have experienced the largest fundraising growth in our organization's 34-year history and it's largely due to the data and reporting (myth-busting) capabilities of Link2Feed. We have captured the hearts of our community, which has put us top-of-mind for donors."
Myles Vanni


Executive Director at The Inn of the Good Shepherd
"After seeing what Link2Feed could do, we knew this was everything we were looking for. Unlike other organizations that have a strict amount of food in and out, United Way has many measurables other than pounds that need tracking, such as demographics or outcomes. I'm glad that Link2Feed accommodates the ethos of United Way well and aligns with our mission as well as the impact we want to make on our community."
Jennifer Blanco


Community Impact Program Resource Manager at United Way of Southeastern Connecticut
"Link2Feed really exceeded our expectations and enlightened us about how data plays a powerful role in serving the community. For example, I was able to see that a lot of our customers are Russians, which motivates me to reach out more and work with that community. Upon getting nutritional food into the hands of low-income individuals, we want to use data to dig deeper into their needs and goals beyond food, to connect with them better and essentially evolve our programs to provide the services they're looking for. We look forward to hiring coordinators to help transition all agencies in our network to Link2Feed."
Britany Meiklen


Program Director of Food Distribution Center at Chelan-Douglas Community Action Council