We've been listed as one of the top social impact companies in the world… for the third straight year!
This year we were recognized in five different categories for B Corp's 'Best for The World' list.
Read on to learn about each of these honors and why they mean so much to our team.
Best for the World Overall
The 'Overall' list is for the top 10% of all B Corps across all impact areas (community, workers, customers, governance and environment).
Being recognized as a 'Best of the World- Overall' company is the top acknowledgment for B Corps and is something we've been working toward since getting certified in 2014.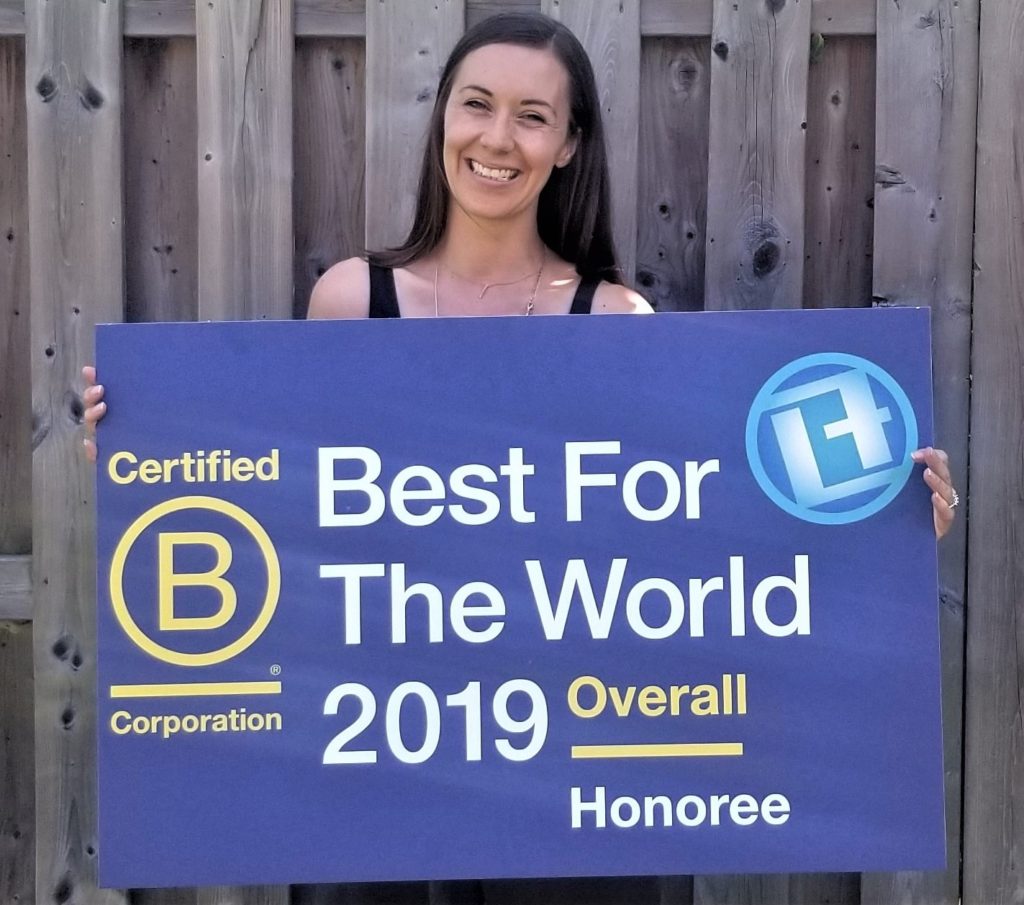 "When we joined this community there were only 1,000 B Corps – now there are over 50,000. To be included on the 'Overall' list with companies like Patagonia and ME to WE is incredible. We're thrilled to be leading the way for a new kind of company- one that values purpose as well as profit." – Emily Branton, President
Changemakers
The 'Changemakers' category is for companies with significant improvement to their overall score between certifications. 'Changemakers' set a gold standard for managing and improving their social and environmental impact over time.
"Being a B Corp is more than celebrating what we do well- it's finding ways to do better. After each certification cycle, we identify areas we can enhance our impact and build initiatives around them. It's this constant cycle that allows us to 'B the Change' we want to see." – Len Payne, Chief Technology Officer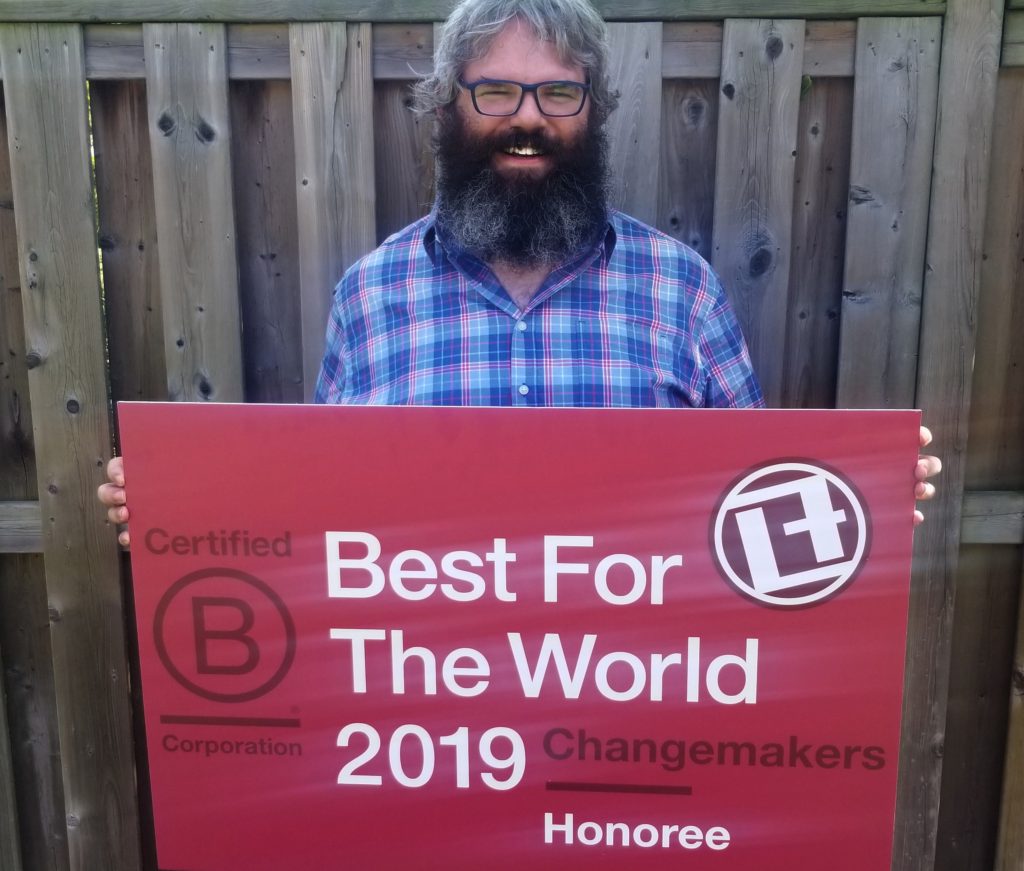 Governance
The 'Governance' category acknowledges innovation in governance structures that protect the company's overall mission, ethics, accountability, and transparency.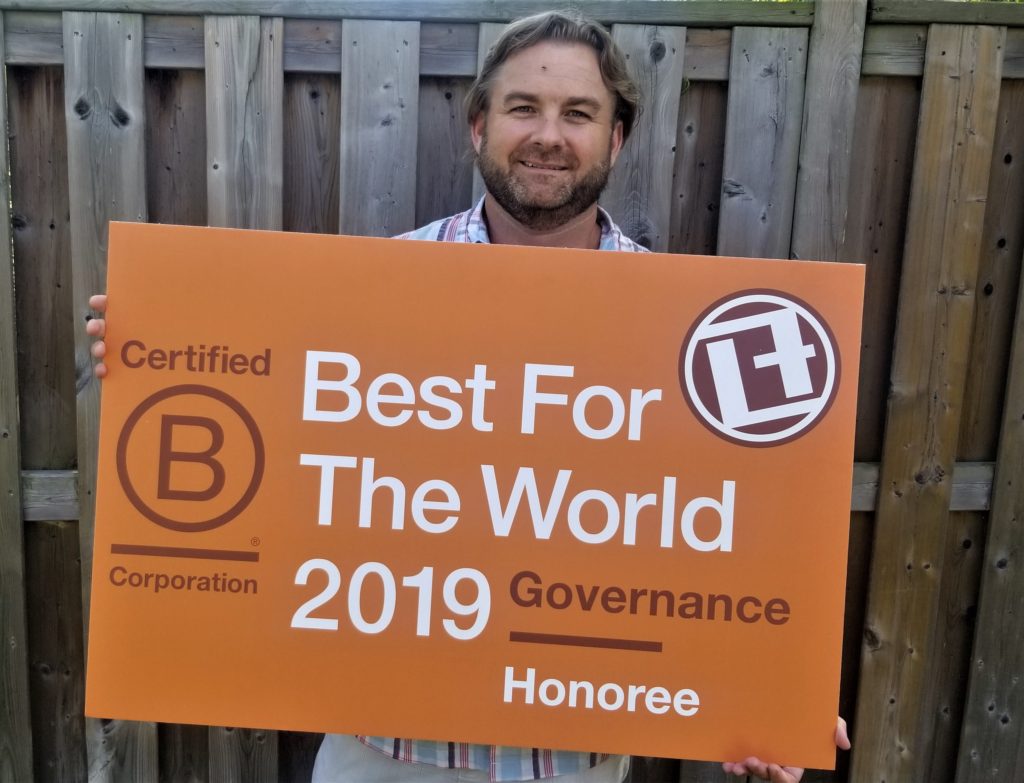 "Governance is the foundation of impact. We have indicators of success that we monitor and share weekly. It's this unwavering focus on our mission and transparency on our progress that allows us to make a difference." – Rob Dawson, Founder and CEO
Customers
The 'Customers' category identifies companies whose work to improves the lives of their customers via a product or service that promotes public benefit, is designed to solve a social or environmental issue and serves underserved populations.
This is our third year as an honoree in this category.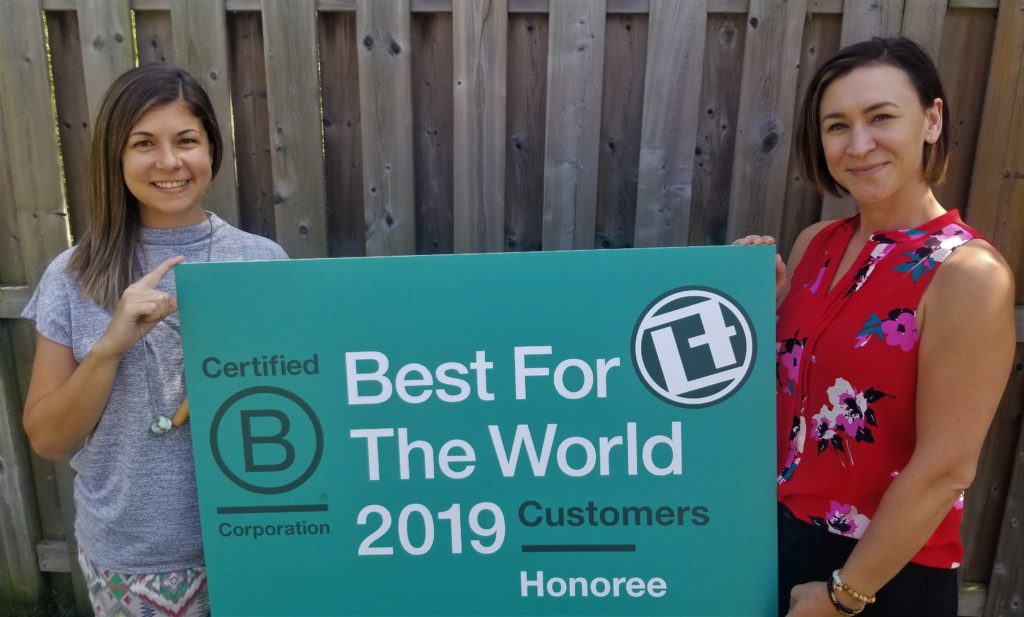 "Our role as account managers is to support non-profits in using technology to make data-driven decisions to address food insecurity and improve the lives of the people they serve. We put our customers at the center of everything we do because we're on the same mission as they are. We love getting to be a part of their work and their team!" – Naomi Czerwinskyj, Senior Implementation Specialist and Jessica Atassi, Implementation Specialist
Workers
The 'Workers' category recognizes excellence in corporate culture, work environment, health and safety practices and other employee-centric policies.
"I started my career at Link2Feed and I'm still here six years later. We all live our values at work and home and believe in our mission- that's what makes it a great place to work." – Stephanie McLean, Platform & Support Manager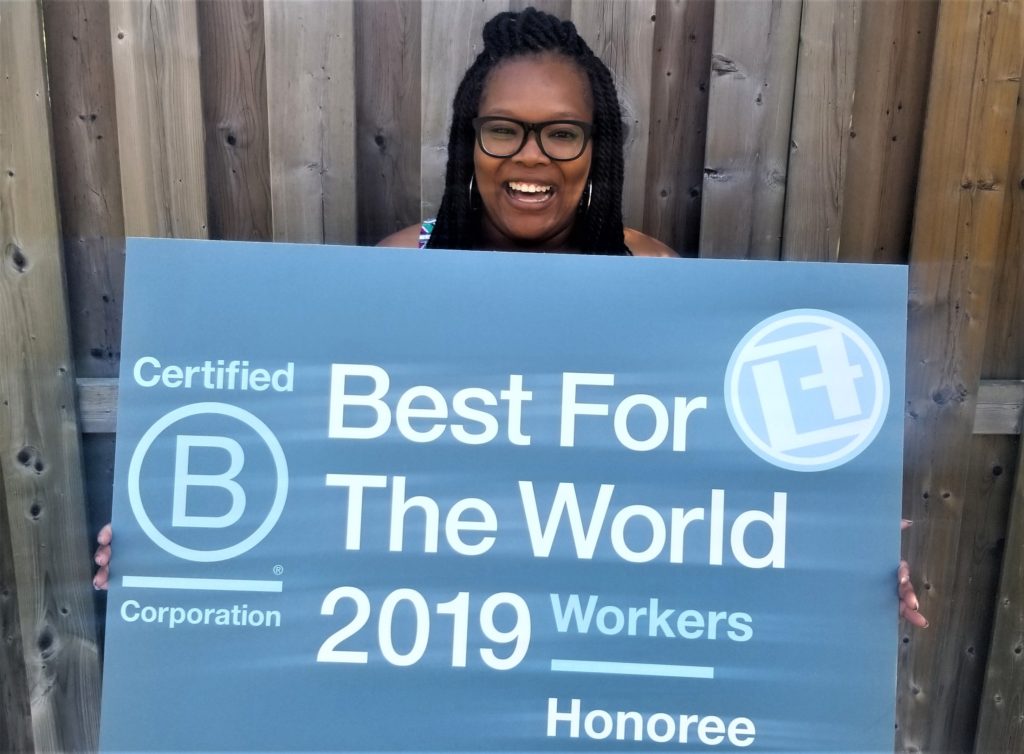 What is B Corporation and Best for the World?
'Best for the World'honorees rank in the top 10 percent of more than 50,000 Certified B Corporations on the B Impact Assessment.
The full assessment measures a company's impact on its workers, community, customers and environment. To certify as B Corporations, companies like Link2Feed must complete the full assessment and have their answers verified by B Lab.
"These inspiring companies represent the kinds of business models and impact-driven business strategies that are building a new economy— one that is inclusive, regenerative, and delivers value to all stakeholders, not just shareholders. To that end, B Corps like Link2Feed are redefining capitalism and showing that it actually can work for everyone." – Anthea Kelsick, Chief Marketing Officer of B Lab
Who do we help?
Link2Feed supports programs for hunger relief programs like pantries, social service outreach, CSFP, school pantries, educational classes and children's feeding programs.
We proudly work with organizations spanning North America and the UK. Over 6,100 organizations use our platform, touching more than 3 million lives and completing 58 million social service transactions.
The commitment of our customers to serving those need is what drives our success as a leading social business. We are honored to be working in partnership with them towards the common goal of feeding change.