Congratulations! Your organization has finally taken the important step of investing in new software. No doubt that integrating the right software into day-to-day operations can have a huge positive impact on targets by improving efficiency, simplifying tasks and streamlining tedious regulatory reporting demands.
But an optimal journey towards achieving best results doesn't always end with the software purchase. To fully capitalize on the potential of any software, an organization needs to consider its most complex needs and how to meet the software in its optimal configured state to meet those needs.
What are Professional Services?
Professional Services are teams of experts comprised of Project Managers, Implementation Specialists and Technical Consultants who offer guidance and assistance on a per project basis. They ensure seamless and tailored software integration, campaign support and much more.

One of the primary reasons to engage Professional Services after software purchase is to ensure your organization is achieving a maximum Return on (software) Investment (ROI). By leveraging their expertise, Professional Services help customers extract the full potential of the software, streamline processes and—as a result—achieve tangible business outcomes.
Three Reasons Why Professional Services Help Clients Reach Maximum Return On (Software) Investment
Reason Number One: Expert Implementation and Delivery of Software Solutions
After investing in any new software, clients across various industries may feel overwhelmed by the software implementation and utilization process. But why should they feel even a tiny bit of dread if they don't have to? 

Professional Services teams possess an incomparable level of subject matter understanding relating to the software's capabilities and can tailor the implementation process to meet the unique needs of each customer. These experts work closely with clients to define specific project objectives, establish timelines and develop comprehensive plans.

By leveraging their industry expertise and best practices, Professional Services can reduce the time and effort required from the client's internal resources. This allows the customer to focus on their core business operations. The result is a smoother and more efficient implementation, leading to faster time to value and increased ROI.
Reason Number Two: Comprehensive Support for Development, Training and Communication
Beyond implementation, Professional Services play a crucial role in supporting partners in their development, training and enhancement of internal communication plans. They offer guidance and expertise to ensure that employees are trained effectively and efficiently, empowering them to leverage the software's full potential.

Professional Services oversee the training process, ensuring that it aligns with the organization's goals and objectives (i.e., aligning clients with Implementation Specialists and Technical Consultants to design and deliver customized training programs that cater to the specific needs of different user groups). By providing comprehensive training, Professional Services enable users to quickly become proficient in utilizing the software, optimizing their productivity and minimizing any disruptions during the transition phase. This helps to foster a culture of innovation and efficiency while maximizing the software's impact on the business.

In addition to this, it's important to recognize that several programs within a software can have their own sets of rules and nuances that must be followed—whether set by legal bodies or an organization itself. Professional Services can make sure that clients are up to speed on these important nuances so that optimal software utilization is achieved.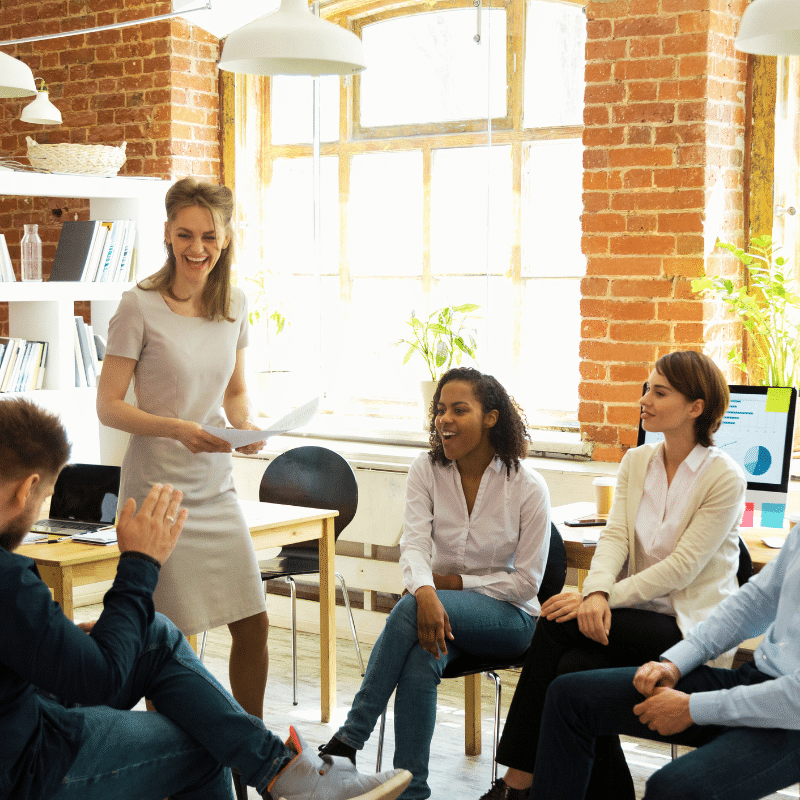 Reason Number Three: Clients Receive Ongoing Access to Support and Optimization
Professional Services are available to provide support to customers even after the initial implementation phase. They can help troubleshoot technical issues, resolve software-related challenges and provide recommendations for future optimization on a per-project basis.

Availability to Subject Matter Experts ensures that customers can fully leverage the software's capabilities and adapt to evolving industry needs or changes. This support helps enhance system performance and ensures the software remains aligned with the customer's evolving requirements.
Investing in Professional Services support is a wise decision for customers seeking a seamless and successful software implementation. With their expertise in delivering software solutions, comprehensive support for development and ongoing assistance for optimization, Professional Services act as invaluable partners in driving a client's business success.

By leveraging their knowledge and experience, customers can confidently navigate the post-purchase phase and beyond to extract the full potential of their software investment.
What Does Link2Feed Think About Professional Services?
We're thrilled to announce that coming this Fall 2023, Link2Feed will be launching its very own Professional Services department. Can't wait? You don't have to!
Join our Professional Services waitlist today to learn more and receive a limited-time discount. Simply reach out to our team member Eliot at sales@link2feed.com and he'll answer any of your questions.
To view a short animated video with more information, click here.