Children and teenagers are particularly vulnerable to the effects of malnutrition and hunger. This is why—as the new school year approaches—it's important to bring awareness to a serious pressing concern that continues to loom over the heads of many students and their families. That concern is food insecurity.
The Summer Food Service Program (SFSP)
The SFSP is a federally funded initiative that was launched in 1968 to assist states in providing meals to children during the summer break. The SFSP provides free meals to children and teens in low-income areas, ensuring they continue to receive essential nutrition to assist in the maintenance of their health. It is a critical lifeline for countless school-aged children as it bridges the gap left by the absence of school-provided meals.
"Sponsors enter into agreements with State agencies to serve reimbursable meals and snacks through SFSP. Schools, local government agencies, camps, and faith-based and other non-profit community organizations that have the ability to manage a food service program may be SFSP sponsors. Sponsors may manage one or more sites."
When Summer Ends: The Child and Adult Care Food Program (CACFP)
The CACFP, another federally funded initiative, is intended to pick up where the efforts of the SFSP leave off. It primarily catered to childcare and adult day care centers in its early days. However, recognizing the significance of addressing food insecurity in educational settings, the program expanded to encompass schools. By offering reimbursement for nutritious meals served at eligible institutions, the CACFP encourages schools to be proactive in providing balanced, wholesome options.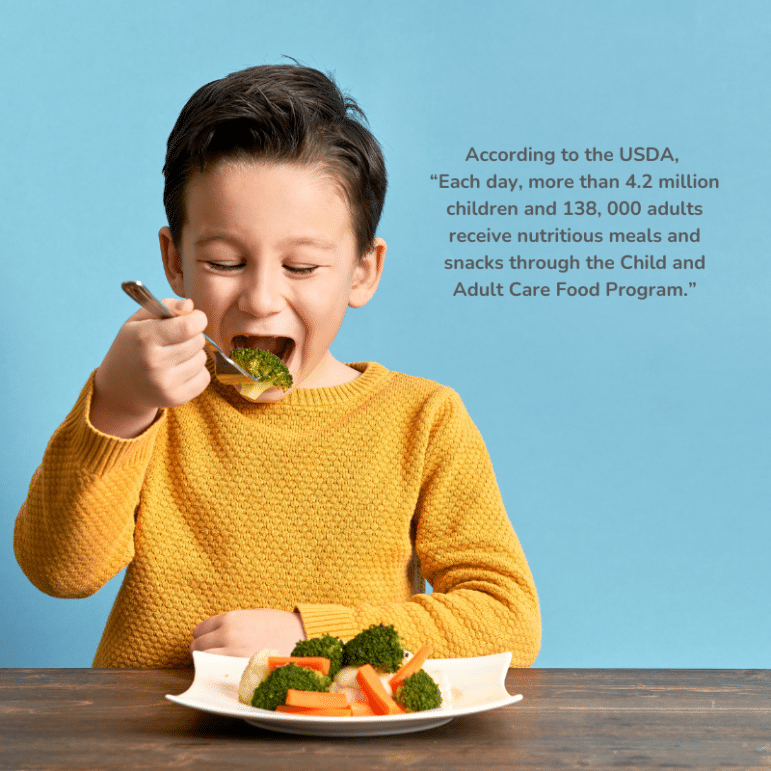 The transition from the SFSP to the CACFP is designed to be smooth and straightforward. This continuity of assistance eliminates potential gaps in food access for vulnerable students, allowing them to concentrate on their studies rather than worry about where their next meal will come from. Moreover, the collaboration between schools and food banks enhances community engagement and fosters an environment of care and support, which are vital components of a conducive learning experience.

Individual educators play a pivotal role in identifying students who might be grappling with food insecurity issues. Through increased awareness and outreach efforts, schools can ensure that eligible families are enrolled in the program, breaking down potential barriers and stigmas associated with seeking food assistance. As the program not only focuses on children but also extends its reach to adults in need, it emphasizes the importance of comprehensive family support.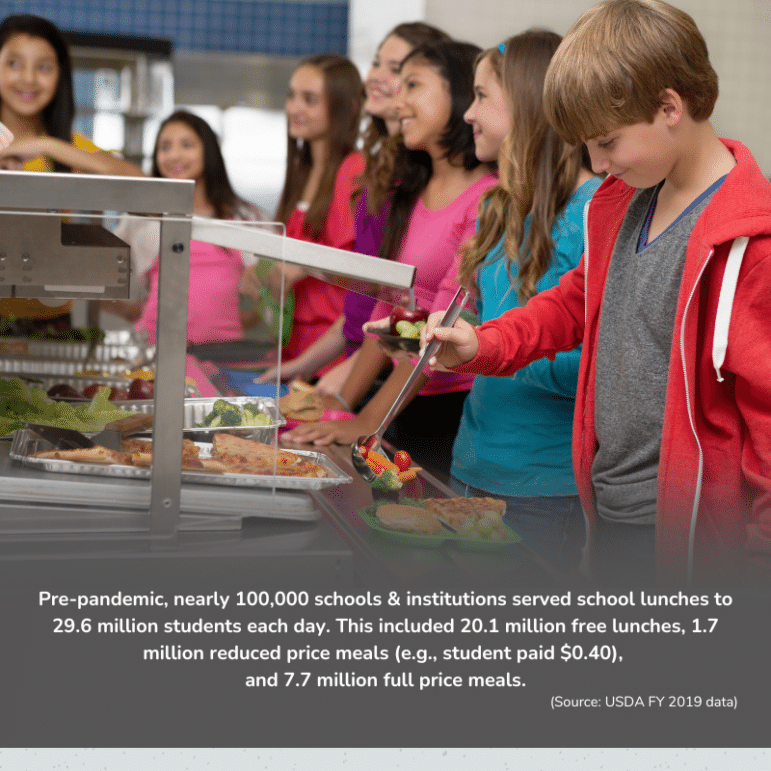 By partnering with food banks and leveraging the resources of the CACFP, schools can create a safety net for students and ensure they have access to nourishing meals throughout the school year.
As AP News states in one of their articles, schools are becoming increasingly vocal in noting that America's kids are hungry. As hunger has an unquestionable impact on academic performance and development, and as the cost of living continues to increase at an alarming rate, the ongoing impact of SFSP and CACFP programs should continue to be monitored to ensure their expansion is commensurate with the emerging needs of children and teenagers.
As the back-to-school season approaches, let's stand united in our commitment to educate for change and create a nourished, empowered generation that thrives within and beyond the classroom.
To learn more about how Link2Feed's technology impacts missions related to the use of SFSP and CACFP, please reach out.
Together, let's work towards #FeedingChange.