Staff overwhelmed with paperwork
City Square is one of the largest CACFP and SFSP non-profit sponsors in Texas, with sites in North Texas and Waco.
Each day, employees would expend a lot of time and effort collecting meal count forms from their feeding sites to meet the ordering deadline for their vended meals and maintain records of meals served.
Meal ordering was administratively challenging and meal waste was higher than desired due to the lack of real-time information.
Mobile software means real-time data access
Link2Feed's nonprofit software provided a solution for sites to enter their meal-service information on their phones at point of service.
This gave City Square real-time access to meal service information from any device.
Nonprofit software reduces significant administrative time
Because of Link2Feed's nonprofit software, sites are able to use technology to reduce paperwork and handle meal counts more efficiently and City Square staff are able to manage meal count forms and complete daily meals orders more effectively. Link2Feed has improved the meal tracking process significantly resulting in more time for the CitySquare staff to manage other operational needs and focus on program growth
When someone is out of the office, another staff person can take the information from Link2Feed, which ensures orders and claims are accurate and on time.
The organization has seen a significant decrease in administrative time, meal waste and compliance errors while appropriately accounting for all reimbursable meals and promoting program growth.
Get your life back. Book a demo today!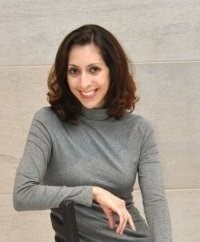 "Link2Feed completely gave me my life back! I was so exhausted from chasing down meal service forms and working well beyond my 9-5. I was always worried about being out of the office and felt like I was constantly thinking about work. Now I can trust that everything is running smoothly, even when I'm not there!" – Veronica Day, Manager Child Nutrition Services, City Square