Wildfires destroy community
In May 2016, the largest wildfire in local history swept through Fort McMurray, Canada. The fires required a mass evacuation and destroyed approximately 2,400 homes.
It was nearly two months before the fires were declared "under control" and residents could return to their community.
When re-entry began, the local food bank (in partnership with the Red Cross) was responsible for providing emergency food and essentials to those impacted by the fire. It was crucial that resources were equitably distributed and that the food bank could demonstrate the impact of their work as well as forecast need.
Using Link2Feed's food bank technology to respond to crisis
The Wood Buffalo Food Bank and Link2Feed streamlined the food bank's Link2Feed system to reduce intake to less than 90 seconds per household, while also collecting important disaster relief and re-entry information. The flexibility to adapt Link2Feed's food bank technology to serve as a disaster relief tool was critical to the food bank's ability to get people back on their feet.
Link2Feed's turnkey reports were used to pull data "on the fly". The food bank could definitively report on how many people were accessing food for the first time ever and draw a direct correlation between usage and the fire. The "Interactive Report" was key for layering various data points to get a clear picture of which demographic groups had the greatest need.
The "Heat Map Report" was also used to demonstrate which communities were most affected and forecast resource requirements for re-entry as different communities in the city returned.
Critical source for information
Thanks to Link2Feed's food bank technology, the food bank became the primary source of statistics about relief efforts and was called upon by various government agencies, media and funders to share their data.
This real-time access to information increased the food bank's awareness and fundraising capacity, since no other agencies could provide this type of data.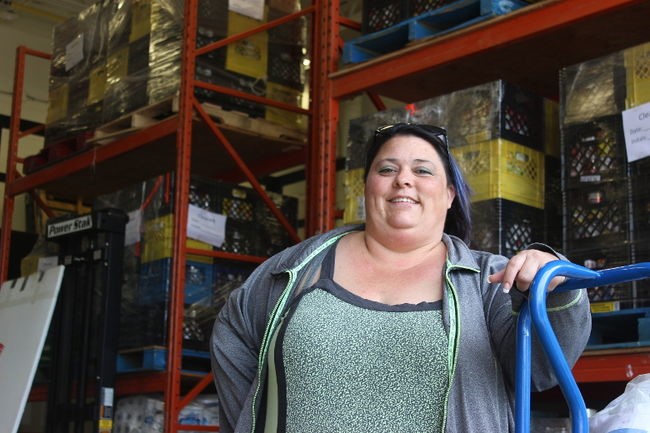 "Link2Feed elevated our ability to respond to the biggest disaster our community had ever faced. Their technical support allowed us to quickly adapt the system to align with our relief efforts and their statistical expertise enabled us to identify and report on key data points. Because of LinkFeed, we became the source of data for government, funders and the community as a whole." – Arianna Johnson, Executive Director, Wood Buffalo Food Bank