Streamline your volunteer management so your mission runs smoothly.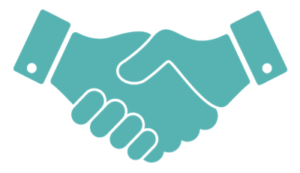 SIMPLIFIED VOLUNTEER MANAGEMENT SOFTWARE
AUTOMATE YOUR VOLUNTEER RECRUITMENT, ONBOARDING AND SCHEDULING
_____
Scale up your volunteer program quickly with our volunteer management solution powered by InitLive.
Recruit, schedule, and manage a team of committed volunteers through a single solution and deliver the essential services your community needs quickly.
ONLINE VOLUNTEER SIGN UP
Create a branded volunteer sign-up page with a customized application workflow and form fields to collect all the information, paperwork, and availability you need to find them the perfect spot on your team.
VOLUNTEER SCHEDULING
Build your volunteer schedule quickly with bulk actions, shift duplication, drag and drop functionality, and utilize InitLive's RosterMode™ engine to ensure you have the right people scheduled in the right shifts.
EASY VOLUNTEER MANAGEMENT
Access your entire master schedule through the InitLive Mobile App and respond to changing needs in an instant. Check-in volunteers and watch your shift attendance percentage rise in real-time and fill no-shows quickly.
ONBOARDING AND SCREENING
Quickly screen volunteers and leverage your volunteers' strengths and passions through well-defined roles and qualifications to match the right person to the right role and ensure everyone enjoys their time volunteering.
TWO-WAY COMMUNICATIONS
Quickly send messages to individuals, teams, or broadcast a message to all volunteers through a convenient mobile app. Keep your volunteers in the loop and reduce no-shows with automated shift notifications and updates.
GRAPHIC REPORTING
Access comprehensive volunteer program reports and track your program's performance to continually refine and improve your plan to increase your impact.
We provide you with the tools to automate your volunteer management so your mission runs smoothly. 
OUR PRICING
TECHNOLOGY PRICED FOR NON-PROFITS
_____
Our volunteer management software is available starting at $100/month for 300 active volunteers.
We work with you to develop a proposal based on exactly how you want to use the system, so you get a solution custom priced to your needs.