We're Hiring! Administrative Accounting Specialist
We're Hiring! Administrative Accounting Specialist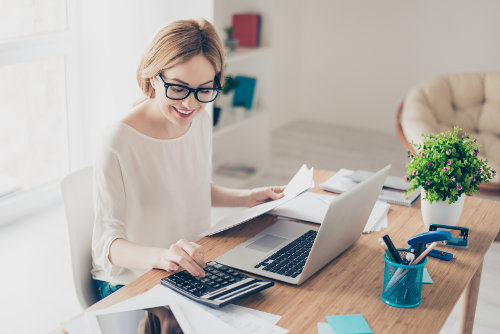 You Are …
Detail oriented, enjoy wearing multiple hats and are passionate about helping businesses grow
Looking for a flexible work culture so you can define life under your terms
A big believer that business has the power to change the world
Driven, but determined that success comes from working smarter not harder
Ready to accelerate your career while making a lasting social impact
Link2Feed Is…
A Certified B Corporation that helps non-profits use data to break the cycle of poverty
A fast-growing tech company making a BIG impact on the world
A champion of the "work hard, play hard" mentality
A metrics-driven organization that places merit on results
Currently serving over 6,100 non-profits and impacting over 3.2 million lives
This is a full-time (temporary remote due to COVID) position, that will assist in maintaining all accounting records of Link2Feed and its affiliates in Canada & USA. The Administrative Accounting Specialistwill be responsible for monthly billing and administrative office duties.
This is an intermediate role where you'll be expected to show initiative and to take responsibility for your duties, learning from more experienced members of the team. This is an excellent opportunity to grow with an organization that is focused on poverty and hunger relief.
This position is a full-time internal role.
Administrative Role & Responsibilities:
First in line to answer phones courteously & return voicemails/emails promptly
Ordering supplies and company meals for special events
Annual contract updates/price increases
Assist with personnel matters
Finance Role & Responsibilities:
Ensure accurate and timely invoicing of customers across all product lines and managing timely and efficient collection of customer accounts
Assist in maintaining the operating expenses of the company by recording transactions and processing payments, including oversight of the corporate credit cards and preparation of leadership team expense reports
Review and record customer payments along with making remote deposit of customer payments delivered via mail
Prepare assigned monthly general ledger and bank reconciliations
Assist closing financial records/books by a given deadline each month. The individual in this role will be responsible for meeting deadline for assigned reconciliations and billing by the 7th business day of each month.
Process annual reports and monthly sales tax payments
Maintain corporate records keeping files organized and accessible
Assist in annual audit & tax preparations
Issue past due/termination emails and maintain accounts receivable collections
Assist with bi-weekly payroll
Other ad hoc projects and duties as assigned
Knowledge and Skills:
University degree or college diploma
Experience with Intacct, QuickBooks or similar accounting system, a plus
Zoho CRM or Salesforce.com experience a plus
Excellent computer skills, interpersonal and written communication skills
Ability to prioritize and manage time effectively and build relationships with the Accounting and Finance partners of our customers
Credibility, ethical, full disclosure and clean financial history
Work Environment:
Head office is in Sarnia, Ontario, Canada. All other things being equal, a local daily commuter is preferred, but semi-remote is negotiable.
Apply online here!
---
---