Link2Feed Delivery Feature Free Until August 30
Link2Feed Delivery Feature Free Until August 30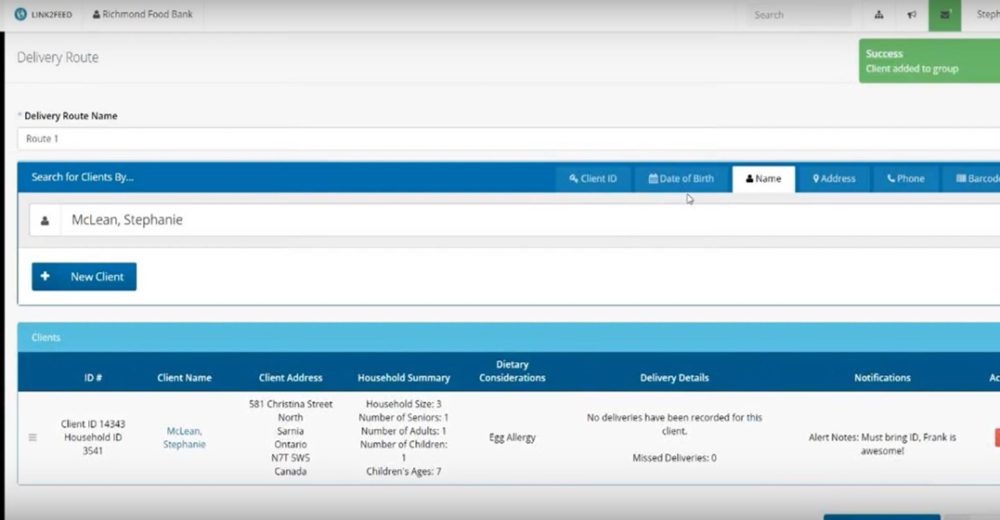 Update 6/5
We have extended the free delivery offer until August 30, 2020.
Update 5/13
The delivery tool has been expanded to include an automatic routing tool and Google Maps integration to make processing deliveries even faster.
We will continue to offer this tool at no cost to assist with COVID response.
Original Post 3/25
Link2Feed's new delivery feature will be offered for free to existing and new customers until June 30, 2020 to help with COVID response efforts.
Emergency food providers are increasingly offering delivery options to practice safe social distancing while serving homebound clients.
To assist in these efforts, Link2Feed is offering our new delivery feature at no cost to all emergency food providers (both existing and new customers) until June 30th, 2020.
The delivery feature can be set up quickly and involves four easy steps:
Create household profiles
Create delivery route, including drop-off orders
Download list for driver (or have driver access list on their mobile device)
Record completed deliveries
See a short video here to learn more.
Existing clients can contact their account manager or technical support to enable this feature.
New clients can sign up here.
---
---