VERSION 1.2 IS COMING!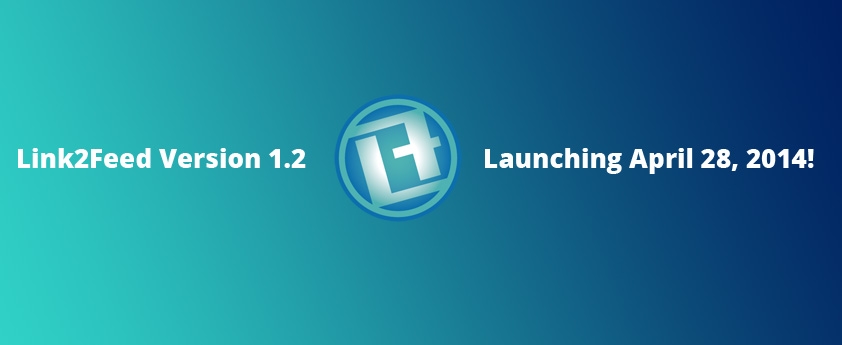 Thanks to our wonderful clients who have submitted feedback over the past year, we will be rolling out Link2Feed Version 1.2 (our yearly systematic update) on Monday, April 28th,2014!
We sincerely appreciate everyone who submitted ideas for new features. We have considered all of your suggestions and selected the most frequent requests for this version rollout.
These new features will have minimal impact on the way you currently use Link2Feed, but the enhancements to existing features will greatly benefit all. Take a look below for a description of each of the Version 1.2 upgrades.
As of April 28th, the "Help" section of the portal will feature updated support videos to help you better navigate these new features. A new training manual will also be available in yourportal at that time.
Please be sure to share these features with your staff and volunteers.
Hamper Management Program
Food banks who create, deliver and distribute pre-created hampers in varying quantities can now do so using Link2Feed.
The Hamper Management Program incorporates the ability to distribute and track hamper orders and makes delivering to multiple locations easy. The updated calendar feature allows these food banks to place orders for future pickups and tracks this information each step of the way.
Hamper Management reporting tools allow food banks to report on, not only the total hampers distributed, but also on an updated status of each order.
If a hamper ordering and tracking system is needed for your food bank, request a quote today!
Voucher Program
Food banks that use voucher dollars or other client choice models (such as a points system) can now use Link2Feed to easily distribute vouchers and track client balances.
Each time a visit is recorded for a client and the total value "spent" is recorded, the client's balance will automatically update. The summary box will also display each client's renewal date for easy renewal processing.
The statistics report contains a special section for Voucher Service users that tracks the total voucher dollars (or points) spent and the number of vouchers distributed during a set period of time.
If your food bank uses a voucher program or other client choice model, contact our accounts team at sales@link2feed.com.
Button Enlargements
The "New Visit", "New Client", "New Notes" and "New Report" buttons have all been enlarged to make recording this information easier.
Summary Box Format
The summary box (located on the "Services" page) has been reformatted for improved readability.
"Forgot your password?" Button Enlargement
The "Forgot your password?" button on the login screen has been increased to make it more visible. If you cannot remember your password, click on this button to avoid being logged out of the portal.
Have questions about the new version rollout features? Email us at support@link2feed.com
Want to learn more about Link2Feed? Book a complimentary demo today!
---
---