[Position Filled] We're Hiring! Software Developer
[Position Filled] We're Hiring! Software Developer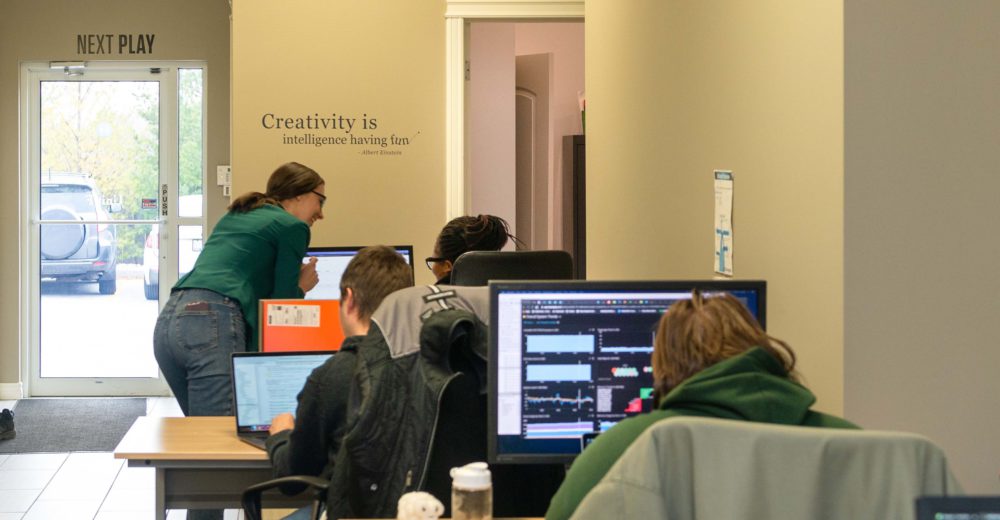 About Link2Feed:
Link2Feed is a social enterprise SaaS company serving over 10,000 hunger and poverty relief non-profits across North America. We believe that technology and data are critical to better understand poverty and increase social impact.
Link2Feed is owned by Alpine SG (ASG), a software business that buys, builds, and operates market-leading vertical SaaS companies. As part of this ecosystem, we have the opportunity to partner with dozens of vertically focused SaaS businesses and their teams in a communal effort to offer the best software on the market.y to better understand hunger and increase their overall community impact.
Job Description:
We are looking for a Software Developer I to bring beautiful experiences to our clients. We have a highly-talented team of collaborative developers operating within an agile framework on an advanced cloud architecture stack. We want you to build on this strong foundation by working to expand and refine our user-facing experience. This position will require you to apply your skills to several diverse Ruby on Rails projects and grow your own front-end development experience as you help our clients experience a richer user experience.
The Software Developer I will integrate into the team's agile methodologies and practices to learn on the job with keen mentors and guides. This role offers tremendous growth potential for a motivated individual.
Responsibilities:
Design, develop and deliver on the overall product vision.
Work with team of developers on product development and commercialization of products.
Adhere to high-quality development principles while delivering solutions on-time and on-budget.
Collaborate with other software developers, business analysts and software architects to plan, design, develop, test, and maintain web-based software.
Assist in the collection and documentation of user's requirements, development of user stories, estimates and work plans.
Design, develop, and build automated tests for applications in accordance with established standards.
Project management skills including self-discipline and time management, prioritization and effective decision making.
Be available for occasional on-call support on a rotating basis.
Must be able to work both independently and with a team.
Experience and Attributes
Required:
1-3 years experience developing web-based technologies
Track record of successfully launched projects in the public eye.
Accessible portfolio of front-end development and UI/UX work.
Strong demonstrated experience and knowledge of MVC pattern.
Strong knowledge and experience in Ruby programming especially in Rails.
Fluent in HTML/JavaScript/CSS, browser application troubleshooting tools and responsive development techniques.
Preferred:
Strong knowledge and experience in React, jQuery, and/or Bootstrap.
Experience working in a *NIX environment including macOS desktops and Linux servers.
Bachelors Degree or College Diploma related to Software Development (Computer Science, Software Engineering, Computer Applications Development, etc.)
Personal Attributes:
Disciplined. Thrives in routine and structure, and demonstrates tenacity to take ideas across, not up to, the finish line.
Integrity. Earns trust with the team, does and voices what is right, and speaks truthfully.
Organized. Plans, organizes, and budgets in a productive manner with the ability to focus on the task at hand.
Responsibly aggressive. Comes with a well-articulated, while low-ego, perspective, and wants to move and learn quickly.
Reliable. Comes through for the team, customers, and the company when commitments are made.
Proactive. Act without being told what to do at every step of the way; bring new ideas and accelerate our efforts.
Analytical. Structured thinker, and able to draw insights from quantitative and qualitative data and experiments.
Other Information
Location: Position is currently remote; but will be be onsite in Sarnia, ON Canada
Compensation: Competitive
Culture: Fast-paced, highly mission-driven atmosphere in a casual, laid back environment
We pride ourselves on running an efficient, timely, and well-articulated interview process.
Apply online here!
---
---