[Position Filled] We're Hiring! Software Architect
[Position Filled] We're Hiring! Software Architect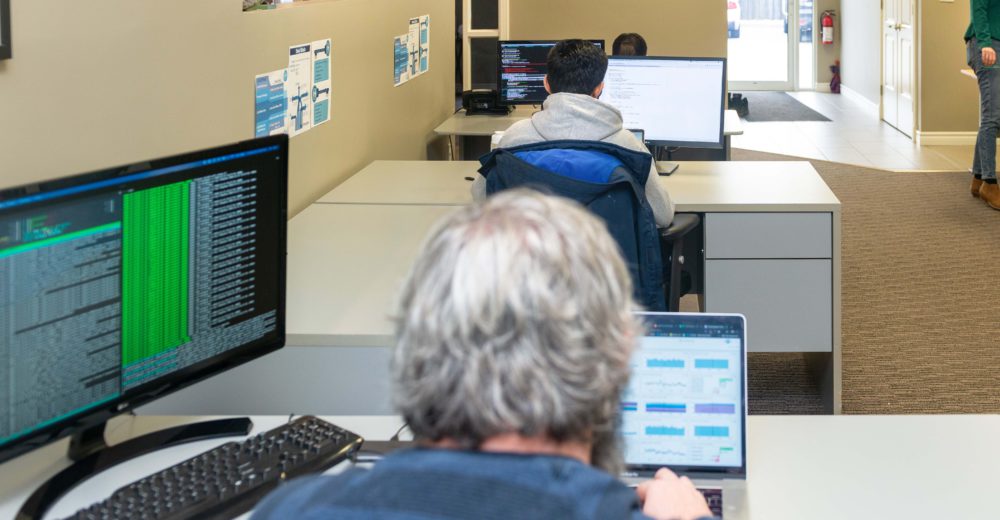 About Link2Feed:
Link2Feed is a social enterprise SaaS company serving over 10,000 hunger and poverty relief non-profits across North America. We believe that technology and data are critical to better understand poverty and increase social impact.
Link2Feed is owned by Alpine SG (ASG), a software business that buys, builds, and operates market-leading vertical SaaS companies. As part of this ecosystem, we have the opportunity to partner with dozens of vertically focused SaaS businesses and their teams in a communal effort to offer the best software on the market to better understand hunger and increase their overall community impact.
Job Description:
We are looking for a Software Architect to bring us into our next stage of growth. We have a highly-talented team of collaborative developers operating within an agile framework on an advanced cloud architecture stack. We want you to build on this strong foundation by advancing our tech stack to serve enterprise customers and designing new solutions for sharing and collecting data. This position will require you to work with multiple teams and projects, configure integrations, architect solutions, and implement customer-facing features, all while enhancing our process and tech stack to serve our ambition.
The Software Architect will report directly to the CTO and will be able to quickly take on significant responsibility for the stability and direction of the technical platform. This role offers tremendous growth potential for a motivated individual.
Enterprise Readiness
Creatively solve for custom needs in B2B situations and work with both internal and external non-technical teams to analyze and design a solution.
Design, analyze, test, and document our data integrations and technical enablement process such that several team members can execute.
Play lead role as solutions architect solving key integration challenges for customers and advancing the architecture of the organization.
Act as the primary gatekeeper for security, ensuring progression of our compliance initiatives, and up-leveling of the overall security posture of the company.
Technical Excellence
Design, analyze, test, document, and implement highly complex, technically sound, and well-integrated code.
Act as change champion and own the adoption of evolving engineering processes and methodologies, including setting up our security and compliance protocols.
Lead architecture and code reviews and get hands-on in the code development/deployment when appropriate to advance deliverables.
Perform all levels of software integration testing and QA validation.
Assume responsibility for application support and immediate response to production issues as they arise.
Rigor and Depth
Be technically rigorous and champion best-in-class technical standards.
Perform analysis and present findings for data-driven decision-making.
Investigate root causes and use evidence-based problem-solving to ensure challenges are dealt with properly the first time.
Advance tooling to capture ongoing metrics for system stability, health, and identify preventative maintenance measures.
Experience and Attributes:
Required:
Minimum of 7+ years in highly trafficked websites and/or mobile apps.
Minimum of 2+ years functioning as the lead developer or solutions architect for a web-based system.
Track record of effectively presenting complex technical information to technical and non-technical audiences.
Knowledge and experience in best-practice engineering processes/methodologies/platforms such as Agile, Service Oriented Architecture, separation of concern, redundancy, and high scalability.
Proven experience working with AWS and experience implementing cloud best practices.
Strong demonstrated experience and knowledge of MVC pattern, especially in Rails and/or Symfony.
Highly adept at building and consuming web services.
Strong knowledge and experience in Ruby/Rails, JavaScript/NodeJS, REST, MySQL/MariaDB, AWS EC2, AWS RDS.
Fluent in HTML/JavaScript/CSS, browser application troubleshooting tools and responsive development techniques.
Preferred:
Strong knowledge and experience in PHP/Symfony, AWS ECS, AWS Lambda, AWS CloudFormation.
SAFE/SCRUM certifications and advanced, hands-on experience utilizing the Agile methodologies.
Bachelors Degree or equivalent experience related to Software Development (Computer Science, Software Engineering, Computer Applications Development, etc.)
Personal Attributes:
Disciplined. Thrives in routine and structure, and demonstrates tenacity to take ideas across, not up to, the finish line.
Integrity. Earns trust with the team, does and voices what is right, and speaks truthfully.
Organized. Plans, organizes, and budgets in a productive manner with the ability to focus on the task at hand.
Responsibly aggressive. Comes with a well-articulated, while low-ego, perspective, and wants to move and learn quickly.
Reliable. Comes through for the team, customers, and the company when commitments are made.
Proactive. Act without being told what to do at every step of the way; bring new ideas and accelerate our efforts.
Analytical. Structured thinker, and able to draw insights from quantitative and qualitative data and experiments.
Other Information:
Location: Position is remote; candidate can be onsite in Sarnia, ON Canada, if preferred
Compensation: Competitive
Culture: Fast-paced, highly mission-driven atmosphere in a casual, laid back environment
We pride ourselves on running an efficient, timely, and well-articulated interview process.
Apply online here!
---
---